MANICURE REFLEXOLOGY ADD-ON – $30.00
15 minutes with a manicure
PEDICURE REFLEXOLOGY ADD-ON – $35.00
15 minutes with any pedicure
FOOT REFLEXOLOGY
60 minutes – $85.00
45 minutes – $65.00
30 minutes – $50.00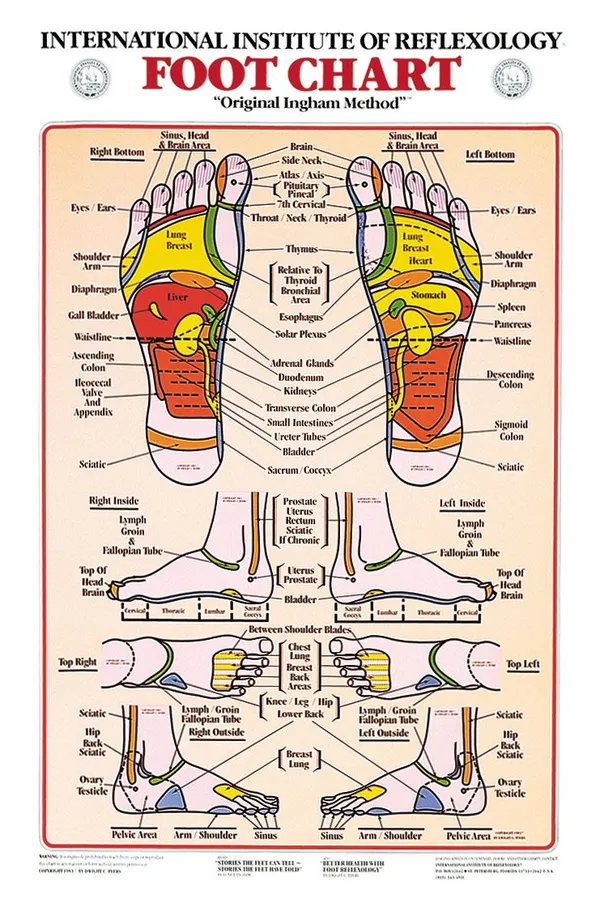 I'm in awe of Misty Craig's skill in the healing art of Foot Reflexology – she has worked a miracle for me!
Nearly two years ago I had the worst flu I ever experienced. After 8 weeks I began to recover from that – but my voice was completely gone. Six months later, I still did not have a strong voice and it failed me if I spoke for more than a few minutes at a time. I had seen doctors and the conclusion was that I probably had scar tissue on my vocal chords and would have to learn to live with that for the rest of my life.
Long after I thought all hope was gone for recovering my voice, I went to see Misty for an ordinary pedicure. Instead, Misty suggested a foot massage with reflexology since I was feeling tired. It felt wonderful, but unexpectedly, the next day I got my old voice back for an hour or so. It seemed like a miracle. I wondered if it had anything to do with the reflexology – so I made an appointment for another session the following week…and my voice returned for a longer period the day following that treatment! I have been hooked on reflexology with Misty ever since. :o)
My voice is, at long last, completely back to normal. In addition to this, reflexology has worked on just about everything else too….my sinuses are better, I get very few migraine headaches these days, my digestion and immune system in general is greatly improved….and I'm feeling more like my old self again.
Who knew that Reflexology was such a powerful therapy? I'm recommending it to everyone who wants to improve the way they feel.
Love, Karin